The NLP practitioner four day course in Cape Town is simply pure NLP for four days!
You will miss out on Time Based Techniques and Hypnosis, which are amazing techniques, yet if you haven't got the time or the money for the seven days, then this NLP Practitioner four day course is for you.
The four days start on a Saturday and finish on a Tuesday, so only two working days off work.
This course is still accredited internationally even though it's only four physical days in the training room. There is pre-study to do and some homework assignments , so there will be than just the four days!
This internationally recognised training is accredited by The Association for integrative psychologists (AIP), who are based in the US. If you want to be accredited by The association of NLP (ANLP UK), you will need another ten hours face to face training.
Fee will be taken in UK pounds if booking here, and is equal to about R13 per pound. Balance is exactly to the Rand!

Click here for your four day NLP Practitioner course registration page
What do we deliver on the four day NLP Practitioner Training Course?
Instruction, demonstration, discussion and the chance to practice techniques in a supportive and trusting environment.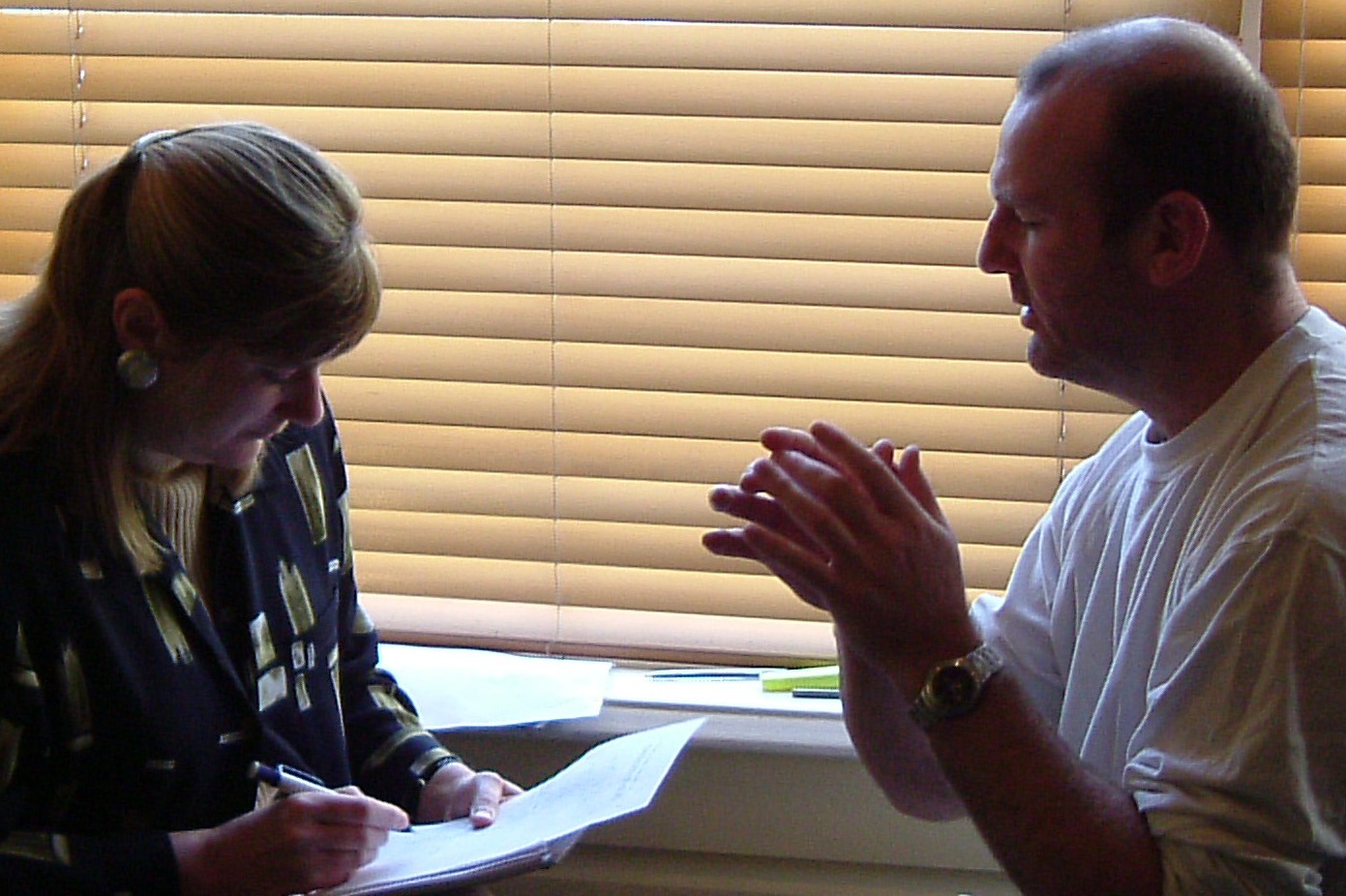 We also work with small group sizes. Our training's are limited to 6-14 people which means that you will always receive personal attention from the trainer and also be closely monitored and supervised throughout the training. We have 1 assistant to every 3/4 participants, increasing your contact to the materials and concepts being put before you.
Our NLP Practitioner course consists of:
* Pre-course Study (16 CD & 2 DVD Set & Manual or an IPod)
* four days Live training
* Assessment, Certification and Resources for the future.
Our programme is designed to develop both your personal and professional life. NLP is becoming increasing known for its many change techniques, and features in many other types of leadership, coaching and communications training.  To ensure you receive quality training appropriate to your learning style you will experience:
* First class demonstrations
* Individual Coaching & Support
* Question & Answer sessions
* Practice groups
* Skill building exercises
What Certification Will I Receive on Completion of the NLP Training Course?
On completion of the course you will be awarded with a certification in Neuro Linguistic Programming which represent your record of commitment; a professional accreditation, outlining the time and effort you have invested in your personal development. It's a full certification with all rights.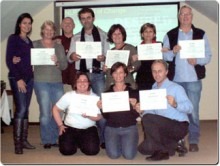 Here's what Craig (on right – kneeling in the photo here).
"I have been coaching for many years and I thought that I had my "style" down to a fine art, until, I completed the coaching course & NLP Practitioner Course with NLP World. The techniques that I learnt to apply vastly exceed anything that I have read or experienced, my client-reach is endless and I now offer far more value.
Craig Fourie Duality Coaching founder
The content of NLP is the same on the four day NLP Practitioner course as on the seven day NLP Practitioner course, so if you want to be reminded click on this link:
[wp_eStore_product_details id=104 info="name"]
Price: £[wp_eStore_product_details id=104 info="price"]
[wp_eStore_buy_now_button id=104]