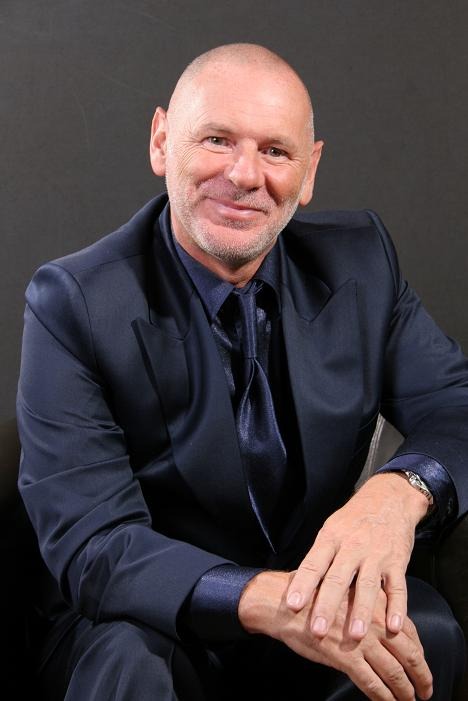 NLP World are developing new programs consistently to provide Human Resources departments in South Africa with up to date, effective training that deals with 21st century issues. We don't underestimate the value of excellent communication skills within corporations and especially within the capable hands of your interfacing team of people specialists.
The rest of the corporate world are not letting NLP in the HR role go past them either. NLP World has been chosen as the NLP provider for the UK Cabinet office, The South Wales Police Force, plus over 10 blue chip companies worldwide. This knowledge and wisdom of Human Resources has now been brought over to South Africa
In times of severe cuts in budgets, one of the areas most vulnerable to the axe is training. This short-term expedient undermines the drive to improve public sector performance and can seriously restrict the ability of companies to recover quickly. The urgently needed review of vocational qualifications stems from a failure in the old forms of training to equip a 21st Century workforce with the necessary skills, knowledge and attitudes.
Hazel McIntyre is Head of Human Resources at Fox International, a media company who run pay-to-view TV channels, including National Geographic Channels and FX. The company has been through a period of rapid change, and she sees her role as ensuring a smooth transition and the provision of an approachable, business-focused HR operation. She went on The NLP Practitioner Training Course and also The NLP Master Practitioner training Course.
Here's what she said about training with NLP.
"I think what I've gained most of all from NLP is its overall ethos. One of the key messages that I have taken is that that you have choices and are responsible for them. I also use some of the techniques, too, though often informally. I use my own version of the Meta Mirror to help resolve conflicts. Getting people to take another's position (called Perceptual Positions in NLP) or to look at an issue objectively is often the key to sorting out their problem. NLP provided a brilliant way to do this.

"I find the eye accessing cues and, more generally, the material about sensory acuity (awareness), very helpful when working through a conflict or interviewing people. It prompts me not to just accept at face value what people are saying and to look for clues for if there are underlying areas that need to be pursued.I have used the Circle of Excellence with people facing exams or some other kind of big test".
Where will we hold this training for NLP Human Resources?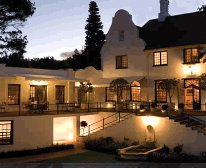 We like to make our delegates free really good so we choose only the best venues to work out of.
The Andros Guesthouse, Kenilworth
Outstanding performance depends on flexible behaviours and new thinking paradigms. Organisations can take this opportunity to develop powerful learning programmes that make an impact, making learning easy and enjoyable while accelerating this transformation. To achieve this, the focus needs to change from content to process.
One of the many ways Neuro Linguistic Programming (NLP) is used is to engage trainees who have previously 'endured' education and haven't previously understood learning as a rewarding and joyful experience. To do this, it is not simply a matter of delivering missing skills. Trainers must change attitudes about learning, change beliefs about ability and build aspiration for their trainees.
Here's an other angle.
"The sceptics' view that there is a lack of evidence reminds me of the medical profession, which for years said there was no proof that fruit and vegetable intake could help prevent cancer and heart disease. Now suddenly they're publishing 'new discoveries' that naturopaths have known for centuries.
One of the reasons that NLP works so well is that, unlike traditional psychotherapy and counselling, it does not dredge over people's past misfortunes. That just reaffirms a person's negative neural paths. NLP focuses on what the person wants rather than what they don't want, and assists them in moving forward, and creates new positive neural paths.
NLP might well be 'just' a collection of techniques, but if they are effective for the user and the recipient, is there any need for all the academic snobbery?
I wonder if, in a few years' time a bunch of 'qualified' academics will be announcing their 'brilliant new findings' about NLP, while some of us will be muttering 'what took you so long?"
Ruth Gilmour, Human Resources manager, Kingstown Furniture
NLP is a powerful learning model which can be utilised in Human Resources to enhance the ability of participants to use their brain to an optimal performance level. The by-product of this enhanced attitude of the Human Resources team is that the workforce become more motivated, remain healthy consistently and become the best they can be in their chosen field. The participants experience the science, theory and practicalities of teaching and training and go on to generate new personalised solutions. It's a different way of thinking and a specialised way of doing.
On this course you will learn how to:
have complete clarity on complex issues presented to you
build and maintain rapport in any situation
create a quantum leap in your sensory awareness
dynamically expand your flexibility of behaviour
create your own personal state of excellence and maintain a resourceful state in
others
gather specific, high quality information and use it to achieve specific outcomes
change unwanted behaviours and habits
utilise and change yours and others perception of time
enhance your personal effectiveness in communicating and managing others
enhance your performance at meetings, negotiations, and presentations
become your own life coach
On our four day course you will also get a fully accredited and recognised certification in NLP. Your NLP HR training will allow you to practise as an NLP practitioner worldwide.
Upon completion of our course you will be awarded with NLP certification (accredited by AIP in the USA).  The accredited course costs only R9,900.
Contact Terry Elston at terryelston@nlpworld.co.uk or call now on 0044 1273 220897