The ABC of Abundant Living (Law Of Attraction) course workshops have come to South Africa and made some great friends in Cape Town and Johannesburg. The one day Law Of Attraction course has been desinged to get you insights into how abundance works and how to tune into the laws of nature to make things happen in your life.
The day is for people who are serious about moving on with their self-development; people who may not have all the answers yet are willing to 'experiment' with a day to keep or give themselves momentum towards achieving their dreams.
If you can think of you vision of life like a landscaped garden in progress, The ABC of Abundant Living (Law Of Attraction)     workshop works in a similar matter.
Firstly we have a look at how the garden looks now, a reality check. Then we take a look at what you don't want in that garden, rocks, weeds, and brambles – what's in the way and what is the story behind the blocks and obstacles.
You get a chance to clear out that garden, like a spring clean and you also get to align yourself to the work you should be doing in life. The ABC of Abundant Living course goes much farther than other workshops as we look way beyond goal setting and vision finding.
"… and boy did I get some great results!! A goal that I set at that workshop (of getting my own horse ) became a reality for me in exactly the time scale and  criteria that I set! ( Still get goose bumps even now.) This has now turned into a complete passion of mine……" Jane Johansson
This is what you'll find on The ABC of Abundant Living Workshop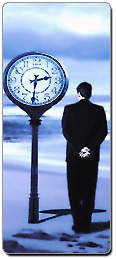 Clear your mind of past issues
Look at areas of your life, such as your career, relationships, money, health, family, fun & spirituality
Evaluate your 'map of the world' to see where the map is not the territory
Align your life as you virtually walk it – and get to internally redesign what's important
Renovate restricting beliefs
Make decisions that have balance with your mind, heart, body and spirit
Internally devise new strategies – make your dreams work without having to know how
New learnings about yourself that allow you freedom from past patterns
Discover the secrets to reconnecting with your dreams
You'll be looking at questions like "how come some people get so much luck and opportunity and others seem to get none?" Or "why is life so easy for some yet some have to work so hard to get even?".
Synchronicity has a way of being connected with the 'inner game' that we all have inside, guiding the power towards your internal wishes and unconscious desires. There is a saying you always get what you want (yet mostly it's the unconscious needs that get met).
We will do some exercises on the Law Of Attraction workshop so you have chances to have practical experiences to assist change.
"When you were teaching us the Hakalau (see glossary for description) which was about 3pm on the Saturday I (virtually) placed myself in my Flat, which has been on the Market since July last year, and thought of it sold and let go. As it turns out it was viewed at 2:30pm and they made me an offer on Monday that I accepted! My flat has been viewed about 30 times but this is the only offer made!"
Helen Williams
Deposit/Registration Fee: R300  (payment is in UK pounds so will be approximately R300 – the full payment/balance will be in rand at R950)
[wp_eStore_product_details id=106 info="name"]
Price: £[wp_eStore_product_details id=106 info="price"]
[wp_eStore_buy_now_button id=106]