If you are looking for a fully accredited international NLP Practitioner course in Cape Town, South Africa, NLP World is here to serve you!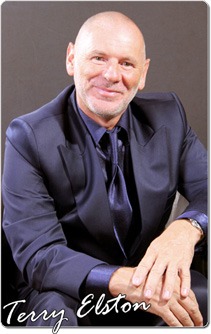 NLP World has been running the NLP Practitioner course in the UK for over 13 years and has now been delivering the same in Cape Town, South Africa for the last two years.
With the Internationally recognised NLP certification, you can practise in South Africa, in the UK, USA, Australia and practically anywhere in the world. We give you NLP certification (accredited by ANLP in the UK and AIP in the USA), PLUS hypnosis certification (fully accredited by AIP).
"Wow! What an absolutely fantastic and life changing experience.  Your NLP training far exceeded my expectations. The course deepened my understanding of coaching and how to work with clients in a most profound way. Not only did I learn practical tools for my business coaching practice, but I have also learned how to transform my own life."
Alida Niehaus – Business Coach

"I have been coaching for many years and I thought that I had my "style" down to a fine art, until, I completed the coaching course & NLP Practitioner Course with NLP World. The techniques that I learnt to apply vastly exceed anything that I have read or experienced, my client-reach is endless and I now offer far more value.
Craig Fourie NLP Practitioner (in SA), coach and web designer.
What this means is that you can now travel to any of these countries and IMMEDIATELY start to practise these skills charging good money. The very lowest hourly charge for someone with these skills in the UK is R500 per hour.Top rates go up to between R6000 and R10,000 per hour.
The accredited course costs only R15,500. This includes your certificate for NLP, membership of ANLP for three months plus meals and teas, coffees at the hotel.
If you are travelling from overseas, the SA course costs just £2500 (R29,000 approximately) including flight and accommodation (flights up to £700).
"As a life coach, I wanted to be educated in areas where I needed more or different knowledge and insight. On a personal level I wanted powerful shifts that would support me to be an excellent coach with a more comprehensive take on the intricate yet obvious nuances of life itself. I got all this and so much more. It is clear that Terry is a master in the field of NLP and its related areas. In his conversational manner, he expertly executed the content and I was completely captured for seven days!"
Helen van der Merwe Life Coach, Cape Town

"I've attended a great many trainings in my role as CEO of a City Communications business and none have got close to the sequence of deep learning's about myself I have experienced from this training. A big thank you!"
Robin Johnson – Managing Director Ovationxl executive coaching company
We have also designed your NLP training course so you can attend the four day NLP course or the full seven day NLP training. On the four day NLP Practitioner course, you'll still get all the benefits of the full curriculum of NLP, plus accreditation by AIP. What you will miss out on is Time Based Techniques training and Hypnosis accreditation (which are two very powerful techniques and extend your career possibilities tremendously).
"NLP has just given me so much confidence and disposed of many of my limiting beliefs, I feel like I am burning up with energizing life force. Thank you for your passion in sharing this knowledge. I feel privileged to have shared this part of my personal development with you and the amazing team that was present".
Candice-Lee Life coach – November 2012
"I am aware of endless possibilities……I know there has been lasting change….like my neurology has been rewired….I can feel it and see it!!
I feel calmer, like there is more space, I am more present and aware on a very consistent basis,  I am actually having more fun when I engage in the relationships that I was previously struggling with, I really am more resourceful and come up solutions for challenging situations with much less emotion and more confidence.  The best part is I just keep discovering new stuff!
Cathy Carstens Physiotherapist to sports athletes – November 2012
"I am still floating on a cloud since the mind-blowing experience last week.  I am so grateful for the opportunity to share that with you and to our trainers for all the learnings".
Alida Niehaus
– May 2013
 "My 'anchor' worked wonderfully when I had to make a public speech on Monday, and my back pain has strangely disappeared…." Charl Oberholzer – May 2013
Click here for more information on our four day course
What's on the nlp practitioner seven day course?
Click here for more information on the seven day NLP practitioner certification course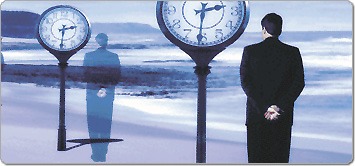 What can you do with Time-Based Techniques?
With thanks to John Overdurf for his generous offer for NLP World to use the name and processes of TBT:
Release negative emotions like anger, sadness, fear and guilt quickly and comfortably. Once shown how to use Time-Based Techniques, this amazing procedure can take as little as 10 minutes to release a negative emotion or limiting belief! Deleting and releasing limiting decisions like "I can't make a lot of money", "I can't have the relationship I want", and any other "can't" that holds you back.
Restructure your own and others' thoughts to remove phobias, unwanted beliefs and old habits quickly and simply using Time-Based Techniques.
Learning the secret to creating your future, how to talk to your deeper mind or unconscious mind in the way it understands and responds.
Karma busting process, you won't have to be shackled by past experiences and patterns. Your clients will be amazed at what you can do for them, in business and in Therapy!
"Very exciting stuff! Wow factor 10!!!"
Max Kirsten, Life and Business Coach, London.
Discover how hypnosis is all part of everyday life, for example how the moguls of advertising are using it all the time.
Learn how the unconscious mind really works- allowing you to fully understand why some important messages get through and others don't.
Learn verbal and non-verbal suggestion – so you can control and direct conversations more effectively.
Induce deep mind states using fantastic hypnotic inductions, therefore accessing the power of your clients' unconscious minds as well as your own.
Discover the history of Hypnosis – how the myths evolved, what the truth is about who has the power and see where the foundations came from, way beyond traditional psychology.
Utilize deep mind states for healing.
Structure post-hypnotic suggestions – enabling direct commands to be used in business, meetings and for healthy clients.

What do our students say about Hypnosis?
"I loved the hypnosis part of the course. For a start, I hadn't expected to laugh quite so much or for so long, and had also not realized that hypnosis would go so far beyond my expectations. I found it to be an immensely powerful and very gentle treatment that makes profound change possible in a short time. And besides all of this, it also feels great to be hypnotized!"
Greg Southey, IT Business Consultant, Surrey.
"…so glad I booked this, and in my opinion, your courses should be more expensive, you have a passion I've never seen before and you're a natural teacher."

Glenn Perkins (BA, DHP,NLP, DCMT, Creg, APHP, ECI) – Consultant Clinical Hypnotherapist, NLP Practitioner, Life Coach
Click here for your booking page, NLP Practitioner – Cape Town South Africa