How and who can you get accredited by when taking your NLP training in Cape Town or Gauteng?
Finding the right NLP training organisation with the correct NLP Accreditation in South Africa is difficult when you are starting out. There seems to be a lot of companies telling you that there's is the best and so on. So how do you find out?
NLP is still unregulated in all the countries around the world – therefore governments have no say in the matter of who is recognised or not. All accreditation organisations are self appointed, so you have to be able to research and find who are the 'good' guys and not!
As a training provider, i have done my upmost to make sure that the certificate my participants get is valuable – and applicable though out the whole world. I have chosen AIP in America and ANLP in the UK as my recognised accreditation bodies. Both are independent of my organisation and I have to supply various criteria to be able to be underwritten by them.
You, as a consumer, should also be able to have a body you can complain to if anything does not go as planned with your training company. And your complaint should be organised in a away that follows the organisations compliance regulations. Check if they have any!
Here's an excerpt on ANLP: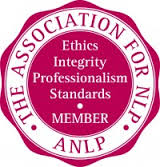 …."ANLP is an independent organisation, which is not affiliated with any specific training school, we offer a universal Accreditation Scheme which is open to all certified NLP Trainers.

Any trainer can, if they choose, go through a peer reviewed accreditation process, where they submit their training manuals and all other information relating to their course management and promotion to an independent ANLP Accreditation Panel for review.

Applicants will be required to demonstrate a thorough understanding of the models, patterns, techniques and their application in NLP. They will need to demonstrate that they have grasped the underlying attitude and flexibility that constitutes the methodologies of NLP. This will be done through assessment and evaluation……
What is the Association for Integrative Psychology?

The purpose of the Association for Integrative Psychology (AIP), Inc. is to promote awareness and acceptance of complementary, alternative, and integrative approaches to human behavior as viable ways to facilitate change. It was founded in 2005 by Matthew B. James, MA, PhD.

AIP's Organizational Objectives

A) Provide an affiliation organization for practitioners of a variety of integrative approaches to human behavior, as well as affiliates from the general public who have an interest in Integrative Psychology.
B) Promote cooperation, communication, and coordination between professionals using varying approaches to facilitating change.
C) Provide a journal, forums, conferences, and other mechanisms for the exchange of information and ideas among professionals working in the fields represented by Integrative Psychology.
D) Promote research and knowledge about the mind/body connection and methods of changing human behavior.
E) Set standards for levels of certification for Integrative Psychology professionals.
F) Provide certification for professionals who have received training in Neuro Linguistic Programming (NLP), Hypnosis/Hypnotherapy, and other fields determined by the organization as falling within the scope of Integrative Psychology.
G) Approve training programs and their curriculum as meeting standards for certification.
H) Maintain and publish a directory of affiliates.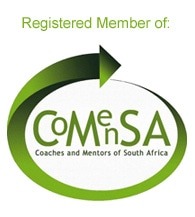 As managing director of NLP World, I take your training personally! Alongside these qualifications I supply for you, I also am an accredited training organisation with Comensa. Plus I am an accredited CPD (continuing Professional development) presented, so your CDP points can count towards your future education.
So, choose well, have a look around and notice where you feel you want to place your investment for your future?
Here is the full article on accreditation from our UK website: