We Deliver the Best Seven Day Accredited NLP Practitioner & Coaching Training in the World!
Join us for our NLP Practitioner Training Course. Seven days of exceptional personal training that will teach you the latest techniques of NLP- Neuro Linguistic Programming, Time-Based Techniques, Hypnosis and give you full coaching certification. We will also show you how you can harness your own potential to succeed – and provide you with internationally recognised qualifications and accreditations. For the full syllabus of NLP have a look here:
This seven Day Course is fully certified and accredited by the ANLP (Association of Neuro Linguistic programming) & AIP (Association for Integrative Psychology). For your coaching practise, we are accredited via Comensa and ICR (International Coaches Register). You will also gain CPD points (also HPSCA approved) from attending. We are BEE compliant.
What is NLP Coaching?
You can also gain NLP Coaching (life coach) certification alongside your NLP Practitioner status (included in your fee!!) – Terry explains on the videos below here:
Our Seven Day NLP Practitioner Certification | Cape Town and Gauteng training will quite simply take you on a journey of a lifetime and enable you to confidently use NLP techniques in business, coaching, therapy and in health to get the results you want. Alongside this amazing NLP Training we do offer coaching certification as well. The Coaching Certification is included offering incredible status and value to your NLP Practitioner certification.
On your fully accredited NLP Practitioner Training Course, we guarantee; high quality individually focused training sessions, well thought out materials and frequent opportunities to embed your knowledge and skills through experience. Our small training groups and high staff ratio during sessions are just one part of our dedication to ensuring the excellence of your training.
The course itself is self-reflective and can be quite intense, therefore we ask you to prepare yourself well, take on the pre-study and allow yourself the honour of letting your subconscious patterns arise and be ok with that during the time with us. It is a safe space but if you want a course that you can just hide in, this probably isn't it!
Latest NLP Live Training February 2021
More Testimonials
In spite of my initial reservations concerning the relevance of NLP techniques to the wider business environment, this programme provided me with exposure to a range of powerful approaches that I have since successfully applied back in the workplace. I would recommend this programme to individuals seeking an opportunity to link their professional and personal development objectives. An excellent course.
Deputy Director
Department of Health
You need not have any prior experience of NLP. Everything needed is taught from the pre-course materials and on the seven day course itself.
What Can I Expect from our NLP Practitioner Training Course?
NLP Practitioner Training Course Outline
Our NLP Practitioner Training Course Study Materials
What's Included In The NLP Practitioner Course Fees?
NLP Practitioner Training: Certification & Accreditation

Our NLP Practitioner Training Courses Guarantee!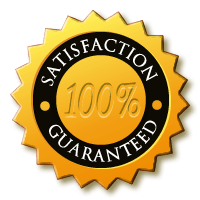 Although what we're doing is very different from other Neuro Linguistic Programming training organisations, one thing is constant; ours is a very human training. We respect you as an individual and talk to you as an equal. This is not old school training, it's 21st century advanced communication!
Our dedicated team, coupled with our limited size classrooms allow individuals to apply the material confidently and fully express themselves.
Terms and Conditions.
If you are unable to attend a training or if you have to cancel a course, you may transfer to a later programme or provide a substitute delegate. You can join another course at a later date with only an admin charge for room hire and teas/coffees. If we have to cancel a course, an alternative programme will be offered – or your money back minus the minimum administration costs.
To attend a course, you have to have successfully completed 100% the pre-course work supplied to you one week before the start date of your course. There is about 14 hours of media to listen to and the test should take around 2/3 hours depending on your personal speed. Plus you will need to cater for revision of test with the assistants/trainers to get it to 100%. Please bear in mind that failure to allow enough time or the non-compliance with the initial test procedure can result in us asking you to attend another course or forfeiting your deposit if you choose not to.
If you wish to cancel a booking after paying the deposit – or the failure of conditions above, the following cancellation deposit fees will be charged (see below for whole course fees):
NLP 4 or 7 Day Practitioner – R5000
NLP Master Practitioner (whole or per module) – R6000
If you have paid for the whole course and have to cancel, you can join another course at a later date with only an admin charge for room hire and teas/coffees. If you can not do that, you forfeit your full course fees.
If you are not satisfied with the product, please return within 7 days and money will be refunded, minus any postage or other charges we have incurred.