See What People Say About Us:
"I had one of the best days of my married life with wife the day after your course finished on Saturday, the best and proudest day ever chatting to my son on Sunday – and then mended 20 years of disconnect with my folks on Monday. I'm booking on your Masters, unless I go soft in the head first!"

Darron Raw
– Owner Swazi Trails adventure training
"Wow! What an absolutely fantastic and life changing experience. Your NLP training far exceeded my expectations. The course deepened my understanding of coaching and how to work with clients in a most profound way. Not only did I learn practical tools for my business coaching practice, but I have also learned how to transform my own life."

Alida Niehaus
Business Coach, Cape Town
"Most of all a huge thank you for your inspiration and wisdom. You have opened my eyes and heart to a new world. A world of infinite possibilities. You are an excellent mentor and coach. I look forward to our next journey together. Love and gratitude".

Fatima (Fats) Hendriks
Personal Coach and Fashion Stylist, Johannesburg
Terry, I would like to thank you for providing me with the ability to find the pieces that were missing in my understanding of myself. I know human beings learn every day but today I received a great blessing and that was to reconnect with a part of myself I had not come into contact with in a very long time."
Amy Novick
Student – Cape Town
"In spite of my initial reservations concerning the relevance of NLP techniques to the wider business environment, this programme provided me with exposure to a range of powerful approaches that I have since successfully applied back in the workplace.  I would recommend this programme to individuals seeking an opportunity to link their professional and personal development objectives.  An excellent course".

Bill Phillips 
Deputy Director
(ex)Department of Health, Labour Party
"Wow..firstly I ditched my old work place and I'm now renting a chair at the chicest salon in Cambridge. To add to that in my first week I more than doubled my income and have have reduced my working hours! My social life has completely hit the the roof. All my relationships with family, friends are on fire and my communication skills are so clear and much more resourceful, it's very exciting!"

Lucy Doran
Stylist
People have even been bothered to tell us what they think and feel in writing!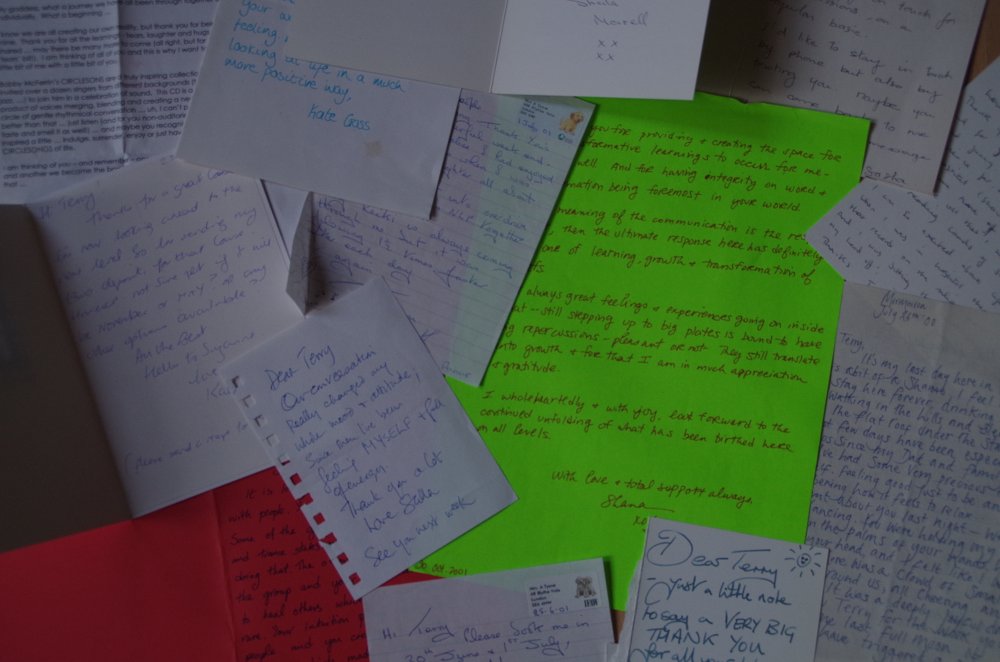 "I can observe many communication pattern with my colleagues and friends, which helps me to have a better understanding. Furthermore, I try to use different methods to improve certain behavior or thinking (e.g. building rapport, presuppositions of NLP, reframing). I am looking forward to use some Hypnotic Language Patterns from the Milton Model in a presentation or discussion."

Lena Raaf
Controller Global Sales, La Prairie Group AG. Switzerland
"I am not quite sure where to start with this communication, perhaps by saying thank you for providing me with so very much personal change and confidence in who I am. This is to you and the other members of your superb team…If it may be of any use to you in any way, please feel free to quote me, and any comment I have made with regard to you, and your invaluable training. I would be proud to be associated with the name Terry Elston and NLP World. I look forward to my next training with you."

Mike Snape
International Police Organisation Leader
"….once again, you have been an absolute star, and am in awe at both you and Adam, in your ability to convey such complex information to a range of people with different educational and experiential backgrounds. I feel that without any doubt I made the right choice in being trained by you…."

Andrew Wright
Senior Performance Adviser: South East. Youth Justice Board for England and Wales
Testimonials for our online training:
"I am a Lawyer with a Master's Degree in Human rights Law; but I can say that in all my years of study and attending courses, I have not yet come across any training that I can apply to my life positively from day one like the NLP World Training. I would recommend NLP World to anyone wanting to make positive changes in their lives."

E.O.
"The new online program is amazing. The visual covering all the programe makes the training easier for me as my primary rep is visual. The notes that pops up between the live demonstration are like an elevator for success instead of taking the stairs and waiting for a time for each practitionner to figure it out by himself. watching you work with clients is a great way to know how is like working with nlp with clients compared to learning the theories only. And the detailed pdf for each module are a good way to keep the learning in mind. Overall this new training is an advanced version of the one before and it gives what others online programs don't!"

Imad Bou Saba
"I just finished my online NLP course and would like to say thank you I really enjoyed it and it has made up my mind to go ahead and start a new career. Just need to work out when I can come to the live meeting."

Susan Livingstone
Note since this testimonial, Susan has signed up for the live NLP training.
It's always a 'high' when people finish any group event, but what about how they feel months, or even years later?
What people say about the four day course?
"Thank you so much for the amazing NLP course that I attended in Brighton. It really was such an interesting and mind-opening experience. It was all that I had hoped for and even more. I came away at the end of the four days, feeling as if I had learned so much and feeling that my mind had begun to open up and really experience what life was all about. So many things that I had pondered in life seemed to come together in this NLP experience and it just made me eager to learn even more."

Alison Burell
Rosie Hall & Paul Burr give their experience of NLP:
Rosie did the NLP Practitioners course in June 2014.
Paul did his (now a Master Practitioner) about 8 years ago.
Rosie Hall NLP Testimonial
Paul Burr NLP Testimonial
"There are many NLP Practitioner trainings in the world, but there is only one NLP World Practitioner training and it's fantastic! Professionalism, friendly approach, attention to details and generosity are the qualities that make this training exceeded all my expectations. Since then I have a great amount of energy that comes from knowing that I really can create positive change for people around me and myself."

Milan Zivkovic
Tourism&Hospitality Manager from Serbia
"I've attended a great many trainings in my role as CEO of a City Communications business and none have got close to the sequence of deep learning's about myself I have experienced from this training. A big thank you!"

Robin Johnson
Managing Director Ovationxl executive coaching company, UK
Cathy Radcliff & Korab talk about the NLP evening and NLP in general
Full Length: Cathy took her course (now Master Practitioner) about 5 years ago. Korab is still to take his Practitioners course, yet has been influenced by Cathy (or is it the other way around) as they work together.
Cathy Radcliff & Korab edited version
How NLP fits in their personal and corporate world
Timara Swales talks about her experience with NLP and the effects with her children:
Timara took her Masters with me about 8 years ago.
"Not only has the course triggered a transformational shift in who I am and what I believe about myself, I've also achieved some down to earth fundamental shifts as in giving up coffee, chocolate and crisps! I've already been using NLP to assist others, which has been brilliant. The next part of my life starts here!"

Kristy McMillan
UK
"I negotiated my new environment with my new job proposal and he gave me everything I asked for – every thing 🙂
And my TV show that I have been working on for months is about to be signed up to a TV channel!!!
Feel so free. Honest. Enthused. Alive and calm. Thank you Terry".

Robynne Kahn
Full-on Fashion activist & Founder
"The whole presupposition of fun and passionate belief in the material was outstanding and especially the intelligence in the delivery of the training, giving respect to the intelligence of the delegates…passion, love and respect"

Shana Dean
Legal P.A., New York
"I have been coaching for many years and I thought that I had my 'style' down to a fine art, until, I completed the coaching course & NLP Practitioner Course with NLP World. The techniques that I learnt to apply vastly exceed anything that I have read or experienced, my client-reach is endless and I now offer far more value.

Craig Fourie
Cape Town
"Terry, I just want to say thanks for your amazing support and guidance on our journeys this week. I hope that one day I can reach your level of expertise and sensitivity with people to help them get to where they want to go."

Cat Duval
Owner, Nine Lives Yoga, Brighton, UK
"I learned so much, it was truly a life changing experience. I am still soaking it all in. A massive thanks once again to yourself and Adam for bringing such a holistic, down to earth and fun approach to the training!"

Matthew Hunt,UK
"WOW…. training for the NLP Practitioner Time Line Techniques and Hypnosis with Terry was mind blowing for me. I found Terry to be open, funny and dynamic in his approach and extremely supportive before throughout and following the course. I would recommend Terry and NLP World to anyone who was thinking about change in their personal or business life it is just life changing, incredible and transforming."

Maggie Irwin
Clinical and Theraputic Hypnotherapist Life Coach NLP Practitioner Stress Management Consultant
"Hey, I was offered my dream job last week, and I got it through my understanding of NLP. I have been offered the job of Employment Law Trainer with Hugh James law firm"

Deborah Carroll
(after attending a 5 day training with South Wales police force).
"The course took place in a gorgeous, tranquil setting and the food supplied was delicious! The content and presentation of the philosophy, foundation, principles and techniques of NLP were expertly delivered in a fascinating way. Personally I benefitted immensely, replacing many limiting beliefs, perspectives and debilitating emotions. Terry's generous compassion, perception, commitment to truth, humour and expert language skills make him a first-class trainer. As a coach, writer and mother this experience is, undoubtedly, enhancing my effectiveness."

Val Shayne
CEO of The Lighthouse Project, Cape Town
"This is to thank you and your team at NLP World for the past weeks training ~ words alone (in my case!) cannot express the sense of wonder that I feel at having been introduced into a wider world of thinking. As a new member of the NLP community and the NLP World family, I have a real sense of having come home, and I look forward immensely to going wherever my voyages lead me, knowing that I will always be safe and that I have a home to return to. Many thanks for all that you gave to all of us ~"

Liza Kirwan
Voyager
"……and didn't realise how many of the techniques I've put into practice without realising. My conflict resolution has really improved. I referee touch football and was refereeing at the National Touch Series in London yesterday and had so many players and fellow referees comment about how I handled the players and kept a really positive atmosphere for the games I refereed. How amazing is that!"

Sarah Porcelli
OD project manager, Power Networks
"As a life coach, I wanted to be educated in areas where I needed more or different knowledge and insight. On a personal level I wanted powerful shifts that would support me to be an excellent coach with a more comprehensive take on the intricate yet obvious nuances of life itself. I got all this and so much more. It is clear that Terry is a master in the field of NLP and its related areas. In his conversational manner, he expertly executed the content and I was completely captured for seven days!"

Helen van der Merwe
Life Coach, Cape Town
""….it was life changing – thank you. thank you. I have a feeling we will be seeing each other again. You have given me the confidence to live the life I want and there are some major changes ahead!!"

Niki Parker
Business adviser, Switzerland
"Just wanted to say Terry that you have the best NLP clips on YouTube.You come across as warm and obviously a master of your subject. The swish pattern was amazing. I did 100 of those over a couple hours whilst just lounging around. I beat my boss at squash for the first time in a year as a result. Thank you! I will be looking at formal training and will look at your website."

Dilip Parmar
London
What you'll see below is the 2nd part of the swish pattern that Dillip is referring to:
"This last week has been a privilege, and I count myself lucky to have met you, all the others on the course, and the trainers; The course material helped me immensely before, but actually sharing and experiencing the whole process for the week has had a profound effect and I am more than glad that I chose NLP world!"

Shane Hughes
Property re-designer and consultant
"I have grown, changed and improved myself so much over the sum of just one week. It has been a true and remarkable experience. For your expertise, energy and love! Thank you so Much!!"

Nick Penny
Accountant
"It seems a long time since my practitioner course in August. I'm happy to say that it was the best investment of time and money I've ever spent and has exceeded my expectations.My outlook on life has changed very much for the better. The most obvious change since August was one I wasn't really expecting..finding that NLP is so much more than the toolkit and modeling technique I thought it would be. I find it a very natural and complimentary mindset and attitude that has helped in every aspect of my life."

Stephen Smith
Aviator
"I was wondering how I would integrate all this new learning into my therapeutic work with clients and important shifts have happened organically. My new found awareness of myself and others has allowed me into a new dimension, I have shifted my focus to process rather than content with wonderful results!"

Jane Archutowska
Therapist, London
"…so glad I booked this, and in my opinion, your courses should be dearer, you have a passion I've never seen before and you're a natural teacher."
Glenn Perkins (BA, DHP,NLP, DCMT, Creg, APHP, ECI)
Consultant Clinical Hypnotherapist, NLP Practitioner, Life Coach
"I really loved the presentation of the material, ..I just didn't even notice the days passing."

Theodore Kyriacos
Psychotherapist, London
"The NLP World experience is one of totally enthusiasm about the subject and that really passed it on to me; there was also a lot of participation so that we all had a chance to try out the techniques I had a great time-lots of fun!"

Sally Price
Staff liaison officer, Cardiff
"I loved the hypnosis part of the course. For a start, I hadn't expected to laugh quite so much or for so long, and had also not realized that hypnosis would go so far beyond my expectations. I found it to be an immensely powerful and very gentle treatment that makes profound change possible in a short time. And besides all of this, it also feels great to be hypnotized!"

Greg Southey
IT Business Consultant, Surrey
"I've thoroughly enjoyed all of the training, particularly the experience of making major personal changes. I'm very very grateful; It's been an honour to be among such a gathering!"

Sheila Morrell
Lancashire
"What an experience! I'm still reeling from the enormity of everything I learned and the worlds of possibility that opened up to me. As well as learning a whole gamut of new techniques that will revolutionise my coaching skills, I achieved much more than I ever would have thought possible towards my own personal development."

Clair Bradford
Coach, Sussex
"The course was high energy and definitely transforming, enabling me to access the best that I have to offer."

Paul Bailey
Therapist, Eastbourne
"I have already decided to book on the master practitioner before even attending the practitioner course…. both you and Richard have already been an inspiration to me, and changed my personal life for the better."

Glen Perkins (BA, DHP,NLP, DCMT, Creg, APHP, ECI)
Consultant Clinical Hypnotherapist, NLP Practitioner, Life Coach
What people say about the Master Practitioner course?
"Thanks again for last weekend. Only one word – awesome! The real description is somewhere in the Infinite Cosmos…… Anyway, I got to playing with whether I could make it to the next Module 3 – what if I did / what if I didn't / for what purpose not going, and concluded that I HAD to be there."

Adrian Munday
"Thank you, Terry, for training me so very well on the Master NLP course… I think you are the most highly rated external trainer/coach I have experienced in 20 years"

Robin Johnson
Managing Director Ovationxl executive coaching company
"Terry, thank you so much for a wonderful training session.
I am flying so high I don't think I'll need to use BA to get to Tampa this week! Before, I knew that I could be a great NLP Practitioner but I didn't know it, now I do. Thanks again. See ya Viv"

Vivien Melanie
"Just a quick note to say thanks very much for the session Tuesday night. I really enjoyed it, but I couldn't really remember what the 'problems' were which is a good thing – as I tried to think of them, they just kept disappearing so I just said well, whatever it is, it's not a problem now!!"

(This came from a client after a session from one of our newly accredited Master Practitioners) Paul Burr using quantum linguistics
From personal sessions
"Terry, I would like to thank you for providing me with the ability to find the pieces that were missing in my understanding of myself. I know human beings learn every day but today I received a great blessing and that was to reconnect with a part of myself I had not come into contact with in a very long time."
Amy Novick
Student – Cape Town