What is NLP Coaching?
South Africa is unique in calling any type of NLP training NLP coaching. The reasons for this are not entirely clear yet it could be because of the lack of good quality NLP trainers in the regions.
What is the difference between NLP coaching and being an NLP Practitioner?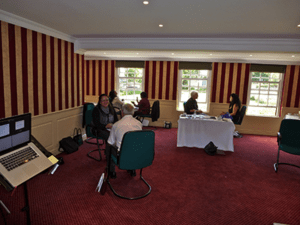 There is a huge difference between what is called a coach or a life coach and a fully trained and accredited NLP practitioner. A life coach will be somebody who can guide you through a series of strategies to accomplish your goals over a period of time. They do not have to work with your memories and belief systems yet they do have to have a good idea of how to strategise and move a person between one place to another over a period of time.
An NLP Practitioner, however, would have had training in how to deal with extreme trauma memories, phobias and any other type of memory from birth till the age they are currently.
The NLP practitioner would also have the ability to work on the levels of identity, values and beliefs systems and be able to refrain at the least and change at the best within the clients parameters of what wanted and needed.
The term NLP coaching has most probably arisen from training being given that isn't exactly the standard of an NLP practitioner or the trainer would want to give a certification that doesn't have accreditation of NLP practitioner status but does have the terminology NLP within it.
For the full terminology and curriculum of what you would expect on an NLP practitioner course click here.
For NLP coaching you could consider an online course as it will have the information for you to proceed and be able to work with clients and strategic way. For that information please click here.