NLP Coaching is a fairly new 'buzzword' to describe NLP training of any sort.
Technically, coaching and NLP are distant cousins, yet they have been brought together in a kind of family reunion to be able to market NLP to the coaching generation coming through.
What's the difference between coaching and NLP?
I can give you my experience. I used to coach when i was younger. There were not many rules as such. You simply took people from where they were and gave them some distinctions to help them get to a better place. The distinctions would be stuff like acknowledging their parents had/have a big role to play in their lives and getting them to write letters to them to 'complete' the relationship.
Also recognising that we live out of our 'stories' in life and getting our clients to start to see the possibility of living another, more positive (or at least internally driven) story.

I do remember one time on a self-development course where we were all telling our stories about life. The rules were that you had one 'committed listener' sitting opposite and you just had to tell your story whilst funny music played in the background. On this occasion it was "Old MacDonald had a farm". One person was so stuck with their story in life, that they repeated it in different guises for over two hours. They had to replace the committed listener twice because they got worn out!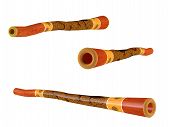 Then, one day I was on holiday with some friends. We used to do some wacky things and this time, we all brought one activity for everyone else to do. One of us brought a meditation – another brought some hollow tubes so we could play Digery Doos. There was one person there who was NLP trained. She asked if my flat mate wanted to relive himself of his allergy to cats. He said "yes" and twenty minutes later, his cat allergy was gone! Now, I flicked through my coaching manuals to try and find anything that could touch that. Of course there wasn't, so I got curious.
Then, later on that year I was not motivated and couldn't work out why. So I thought of the NLP Practitioner. We had a brief chat in a cafe in Islington and I came up with a memory that totally linked my motivation and pain of splitting up with a girlfriend that I hadn't cleaned up properly. We went to her studio and cleared up that memory using Time Techniques (part of some NLP trainers curriculum).
She did that successfully and then I fell in love, probably for the first time shortly afterwards. So you can see why I got hooked on NLP. NLP works on the neurological level. it works through the practitioners knowing how to communicate with someone else's subconscious (or unconscious) mind. There are many techniques that NLP employs to get inside this "control panel" of the mind and work on the deepest, hard wired issues.
Coaching does not have the ability to do that – but of course does have it's place in making a difference. So when it comes to the difference between NLP & Coaching – you are probably going to be overqualified as an NLP practitioner to be able to make changes with clients.
I would also award every mother a coaching certification for what they do with their kids every day!
You can have a look here at an online coaching program.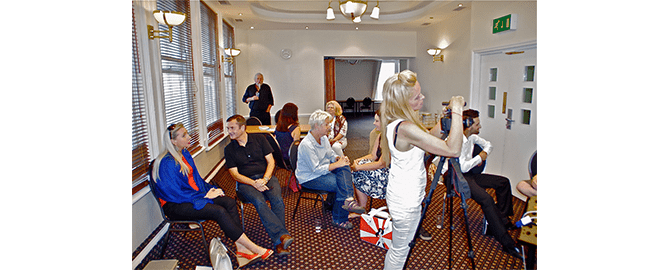 If you want NLP training though, it has to be hands-on to get the most out of your abilities. Showing you the conscious use of language, how to use metaphor to directly contact the subconscious mind, your abilities to open up the mind using submodalities and how to erase significant emotions off memories are skills that need some personal attention and training.
Eventually it is a good idea to have NLP coaching as part of your toolbox. But don't get confused, NLP and Coaching are different parts of a family, yet bringing them together will make your practise perfect.