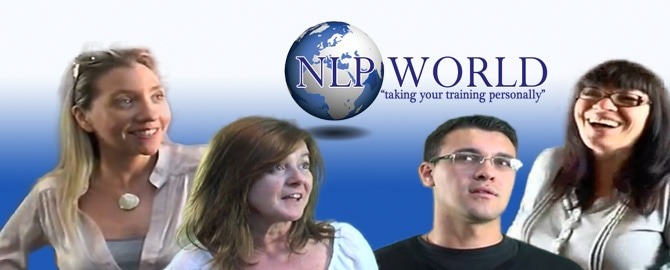 What Do Our Delegates Have To Say About Our Courses?
Read Our NLP Practitioner Training Testimonials!
At NLP World we believe that we give you the best training in the world! But don't take our word for it – read our NLP Practitioner Training testimonials and see what our course delegates have to say, in their own words!
"In spite of my initial reservations concerning the relevance of NLP techniques to the wider business environment, this programme provided me with exposure to a range of powerful approaches that I have since successfully applied back in the workplace. I would recommend this programme to individuals seeking an opportunity to link their professional and personal development objectives. An excellent course."

Bill Phillips
Deputy Director Department of Health
---
Watch our YouTube video below to see more NLP Practitioner Training Testimonials
---
---
More NLP Practitioner Training Testimonials:
---
"I've attended a great many trainings in my role as CEO of a City Communications business and none have got close to the sequence of deep learning's about myself I have experienced from this training. A big thank you!"

Robin Johnson
Managing Director OvationXL, Executive Coaching Company

---

"I learned so much, it was truly a life changing experience. I am still soaking it all in.
A massive thanks once again to yourself and Adam for bringing such a holistic, down to earth and fun approach to the training!"

Matthew Hunt

---

"Terry, thank you so much for a wonderful training session. I am flying so high I don't think I'll need to use BA to get to Tampa this week. Before, I knew that I could be a great NLP Practitioner but I didn't know it, now I do!"

Vivien Melanie

---

"Wow..firstly I ditched my old work place and I'm now renting a chair at the chicest salon in Cambridge. To add to that in my first week I more than doubled my income and have have reduced my working hours! My social life has completely hit the the roof. All my relationships with family, friends are on fire and my communication skills are so clear and much more resourceful, it's very exciting!"

Lucy Doran
Stylist

---

"Wow! What an absolutely fantastic and life changing experience. Your NLP training far exceeded my expectations. The course deepened my understanding of coaching and how to work with clients in a most profound way. Not only did I learn practical tools for my business coaching practice, but I have also learned how to transform my own life."

Alida Niehaus
Business Coach, Cape Town

---

"I've attended a great many trainings in my role as CEO of a City Communications business and none have got close to the sequence of deep learning's about myself I have experienced from this training. A big thank you!"

Robin Johnson
Managing Director OvationXL, Executive Coaching Company

---

"Not only has the course triggered a transformational shift in who I am and what I believe about myself, I've also achieved some down to earth fundamental shifts as in giving up coffee, chocolate and crisps! I've already been using NLP to assist others, which has been brilliant. The next part of my life starts here!"

Kristy McMillan

---

"WOW…. training for the NLP Practitioner Time Line Techniques and Hypnosis with Terry was mind blowing for me. I found Terry to be open, funny and dynamic in his approach and extremely supportive before throughout and following the course. I would recommend Terry and NLP World to anyone who was thinking about change in their personal or business life it is just life changing, incredible and transforming."

Maggie Irwin
Clinical and Theraputic Hypnotherapist Life Coach NLP Practitioner Stress Management Consultant

---

"Hey, I was offered my dream job last week, and I got it through my understanding of NLP. I have been offered the job of Employment Law Trainer with Hugh James law firm"

Deborah Carroll
(after attending a 5 day training with South Wales police force)

---

"This last week has been a privilege, and I count myself lucky to have met you, all the others on the course, and the trainers; The course material helped me immensely before, but actually sharing and experiencing the whole process for the week has had a profound effect and I am more than glad that I chose NLP world!"

Shane Hughes
Property re-designer and consultant

---

"I have grown, changed and improved myself so much over the sum of just one week. It has been a true and remarkable experience. For your expertise, energy and love! Thank you so Much!!"

Nick Penny
Accountant

---

"It seems a long time since my practitioner course in August. I'm happy to say that it was the best investment of time and money I've ever spent and has exceeded my expectations.My outlook on life has changed very much for the better. The most obvious change since August was one I wasn't really expecting..finding that NLP is so much more than the toolkit and modeling technique I thought it would be. I find it a very natural and complimentary mindset and attitude that has helped in every aspect of my life."

Stephen Smith
Aviator

---

"….once again, you have been an absolute star, and am in awe at both you and Adam, in your ability to convey such complex information to a range of people with different educational and experiential backgrounds. I feel that without any doubt I made the right choice in being trained by you…."

Andrew Wright
Senior Performance Adviser: South East Youth Justice Board for England and Wales

---

"I was wondering how I would integrate all this new learning into my therapeutic work with clients and important shifts have happened organically. My new found awareness of myself and others has allowed me into a new dimension, I have shifted my focus to process rather than content with wonderful results!"

Jane Archutowska
Therapist, London

---

"…so glad I booked this, and in my opinion, your courses should be dearer, you have a passion I've never seen before and you're a natural teacher."

Glenn Perkins (BA, DHP,NLP, DCMT, Creg, APHP, ECI)
Consultant Clinical Hypnotherapist, NLP Practitioner, Life Coach
---
Private Sector Companies trust our NLP Training
---
We have also successfully trained, used and coached NLP within the following Private Sector organisations: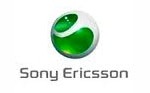 Sony Ericsson
NLP techniques for quality selling skills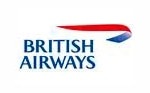 British Airways
Career Development Change Management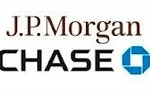 J.P Morgan Chase
Influencing and Negotiation Skills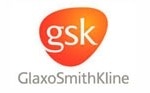 Glaxo
Train the Trainer programme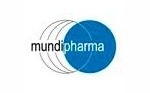 Mundipharma
Management Team leadership, Coaching and Sales Skills, Cape Town/Jo'Burg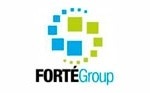 Forte Group
Executive performance coaching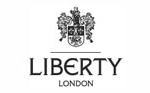 Liberties
Culture Change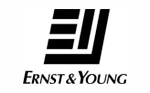 Ernst & Young
Coaching Skills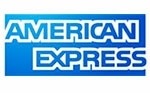 Amex
The Business Results & Management Development Program
To see a more complete list of Private Sector companies that we've trained used NLP, please visit our Business NLP Training course page.