We ran an incredibly successful NLP Practitioners Training in Cape Town this month, with results already being hailed as "exceeding expectation" and "phenomenal in the teachings".
Here is a quote from one participant on last November 2013 Cape Town NLP Practitioners training
Most of all a huge thank you for your inspiration and wisdom. You have opened my eyes and heart to a new world. A world of infinite possibilities. You are an excellent mentor and coach. I look forward to our next journey together. Love and gratitude. Fatima (Fats) Hendriks – Personal Coach and fashion stylist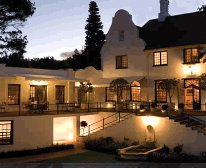 The Andros Guesthouse, Claremont
I love running the trainings from here in Claremont/Kenilworth in Cape Town and The Andros Hotel is just a super location. It's a 5 star hotel so lunch is always a treat and break times something to look forwards to with the chef always willing to surprise and delight our taste buds!
I am back home and basked in the realisation of what a wonderful, memorable and inspiring journey I had. Thank you for everything!Houda Baladi – Personal Development Group Worker
One reason why Practitioners will choose NLP World is not only great location, intimate groups and fabulous training environment, yet also the accreditation is worldwide – so you literally have a career in a suitcase when you leave! We've made sure that your certificates are valid in the US and the UK (the hub of all of NLP) and that the accreditation organisations are independent and recognised though out the world.
That's why we have AIP (USA) ANLP (UK) and CPD (mostly UK but a worldwide recognised quality control system).
NLP World is also accredited by Comensa in South Africa, yet I must admit that anyone can get on board with them as it's just a paid-for accreditation. The others you have to be evaluated and your courses recognised via the format, hours of study and quality of your own practise and experience.
And on this course, we had people travelling as far as Johannesburg Mozambique and the USA to attend, as they knew it would be special. To spend seven days learning and developing is a big decision – you'll probably only do this once in your life, so it's a good idea to make it the right course.

Why do people come to NLP World for their Cape Town Training?

What we deliver is a specialised package which will give you the whole curriculum of NLP, plus a unique angle of self-development that other companies neither have the experience or ability to provide. Most of the participants will talk about what they learned about themselves or the issue they released on the course, rather than the NLP techniques they now have.
Of course, the techniques are important, but the understanding even more so. We show you what's behind all these NLP techniques so your ability to perform them is enhanced by the knowledge and philosophy we provide.
And let's leave the last comment to one of those experiencing NLP World's training in 2013
"Wow! What an absolutely fantastic and life changing experience.  Your NLP training far exceeded my expectations. The course deepened my understanding of coaching and how to work with clients in a most profound way. Not only did I learn practical tools for my business coaching practice, but I have also learned how to transform my own life."
Alida Niehaus – Business Coach, Cape Town
If you want to see more information on the courses, click here: (this will take you to our dedicated South Africa website).
So alongside your NLP, Time Based Techniques and Hypnosis training is the opportunity to become the driver of your own bus, the conductor of your orchestra and the writer of your own script of life from now on.
Please take that opportunity, and I'll see you on an NLP Training in Cape Town shortly!