Welcome to your Neuro Linguistic Programming Master Practitioner Training overview for Cape Town, South Africa.
While South Africa has a reputation of not always giving you what you want, with NLP World we ensure you come away with your inner desire for satisfaction fulfilled through the highest regard given to proper service offered and world-class accreditation. NLP World has been delivering Master Practitioner Trainings for 13 years in the UK as well as in Sweden, Norway, India and USA as well as Cape Town and Johannesburg, South Africa.
As an NLP Practitioner having sampled the fantastic voyage, you are ready to continue your journey of achieving personal aspirations as well as realising business visions you now know is possible, through the NLP World Master Practitioner Course (accredited by AIP & ANLP). Terry Elston, an acclaimed international NLP Trainer from the UK, will personally accompany you on your next step ensuring transformation of the highest level just as he has equipped the UK government with NLP skills, worked with many blue chip companies as well as schools: both teachers and pupils alike.
"Thank you, Terry, for training me so very well on the Master NLP course… I think you are the most highly rated external trainer/coach I have experienced in 20 years."
Robin Johnson HR Partner, OvationXL

"Terry, thank you so much for a wonderful training session. I am flying so high I don't think I'll need to use BA to get to Tampa this week! Before, I knew that I could be a great NLP Practitioner but I didn't know it, now I do. Thanks again. See ya Viv" Vivien Melanie, NLP Master Practitioner and coach
Yet not only are you gleaning skills sets, the NLP Master Practitioner course is a fantastic journey of self-development. With these skills, you get to clean up your own cupboards eloquently, whilst learning how to create a career of your own which you can utilize independently anywhere in the world or simply add to your current skill set thereby opening the doors to future possibilities.
Upon completion, a certificate will be awarded which is *accredited through The Association of Integrative Psychologists (AIP, USA) and The Association of Neuro Linguistic Programming (ANLP, UK) and is valid practically anywhere in the world.
What's on the NLP Master Practitioner Program SA?
Days one to three :     Quantum Linguistics and Values
Days four to seven:    Conversational Anchoring, Advanced Submodalities, sleight of
mouth, Meta-programs, Presentation Skills
Days eight and nine:    Health and Healing, Time Based Techniques, Meta-Medicine, Master Hypnosis
First days: Quantum Linguistics:
Firstly we get another look at what is generally held as reality: our inner worlds creating our perceptions, then expressed through language and shake that up a little bit. The language part can be cut through with the intention of the Master Practitioner – with the help of Quantum linguistics..

With some skilled (and sometimes even with some not so skilled) use of language through Quantum linguistics, you can blow out problems the way that your body would blow out foreign substances in the body.
Then we take a look at the most useful piece of training you'll ever come across… Values !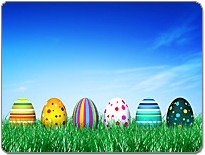 Values
Values are what is important to us. That's not rocket science, yet when you learn that they are all unconscious and dictate what you (and others) do in life; you'll find out how important they can be in work and life. During this section you'll learn how to elicit (pull out) values easily during a conversation and how to change them when they do not provide you or your clients with consistent or congruent results.
On module two, we go into a journey of advanced NLP, through metaprograms, presentation skills and advanced NLP Patterns (including conversational anchoring and submodalities).

In the mix: Metaprograms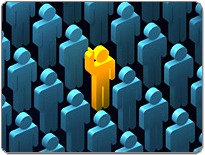 Metaprograms are unconscious filters of perception. We use them to process information and to structure our reality. This technique is useful for personality profiling and you will amaze others at your ability to predict behaviour in minutes! You will also be able to conduct assessment sessions, for use in determining people for the right places in the right jobs. There are many personality profiling techniques out there, including Myers Briggs, yet we have designed a very easy way to remember the format which appeals more to the underlying internal filter systems; it will sound like a conversation but the client will tell you everything about their world without trying to answer the questions in the 'right' way!
Presentation Skills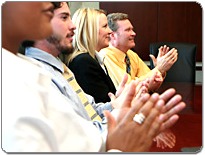 The NLP version of presentation skills is an amazing look into what makes you so powerful in front of a room full of people. Presenting is the second biggest fear in the world (next to the queue in Pick and Pay being shut just as it's your turn). We will pour water on the fire of fear as we show you just how good you are – just by standing there! We'll show you how to project energy to get rapport with an audience and also how the content (words) you use are the least bit important when getting a crowd on your side.
We also show you sleight of mouth patterns that re-frame awkward situations in seconds.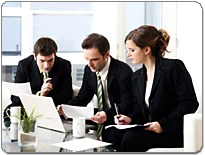 Modelling Project
Anything you can do, so can I. We show you how to master the process of modelling.
Coaching
Coaching has become a huge industry all by itself. You will have the ability to become a licensed coach through NLP World. With the Master Practitioner training under your belt, you can start coaching in any area you choose: Sports coaching, executive coaching, career coaching, health coaching or relationship coaching. We show you that structure and how to develop yourself in the market place, how to get business coming your way and how to make sure you are ahead of the competition.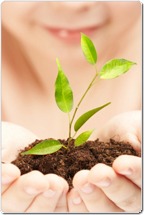 Last two days: NLP in health and healing
We have ground breaking new material that will revolutionise the way you work with health and healing. Not only can you use this training with clients, yet with your friends and family, you can literally become a life saver.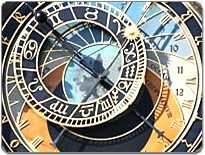 Time-Based Techniques
Time-Based Techniques is an amazing tool to work with old memories and re-educate the mind from learning about the past. In South Africa, there is a huge amount of scars and old memories that need cleaning up or completing, to let the past be where it should be – the past.
We also have some new techniques as shown below:
Drop down through technique
Travel in the modality the client is in already
Advance Anxiety remover
Conversational Time-Based Techniques
Hypnotherapy Master Practitioner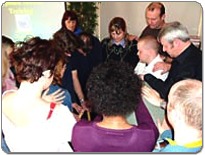 We take you from where you are on a fantastic journey through your unconscious mind by trust and skill. The point of this section is to allow yourself to trust your unconscious mind to the extent that your perceptions increase beyond the scope of what is known as telepathy, to a new dimension where you can experiment and play with energy on a deeper level than ever before. We will show you the Dave Elman inductions and George Estabrooks also. There will be the usual laughter and a chance to experience how stage hypnosis works.
Breakthrough sessions
You will have two days (of your own choice of time and place) working with the skills of a Master Practitioner of NLP.
"Can I just say a huge thank you to both you and Adam, I was just saying to Amanda what a wonderful experience it has been to have gone through the course.  I still find it spooky how powerful intention can be and if ever I needed another convincer, I have had another 3 people call me since Tuesday asking to set up interviews for jobs. Keep in touch. Love to you both!"
James Evans NLP Master Practitioner
Click here for NLP Master Practitioner Cape Town registration