Entrepreneurship in South Africa
By Jason Newmark, Entrepreneur and NLP Practitioner
South Africa recently played host to the award winning reality TV show Shark Tank, which was aired on prime time on Mnet at 6pm every Sunday for the past 12 weeks. In Shark Tank South Africa, entrepreneurs go up in front of a panel of esteemed successful South African business moguls, known as the "sharks", who are willing to invest their own money and time in deserving and potentially lucrative business ideas. The trick is in convincing these highly critical and experienced sharks that it will be worth their while to bankroll your business, product or invention.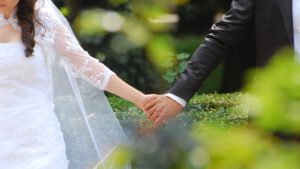 Co-founders Jason Newmark and Chelsea Evans of Plan My Wedding – Southern Africa's first online wedding planning platform, allowing couples to plan their entire wedding here in Southern Africa, from anywhere in the world, recently pitched their startup business idea on the show. They were successful in securing a R400000 investment, from Gil Oved, Co-founder and CEO of the Creative Counsel – South Africa's largest marketing and advertising company with annual turnovers of R700 million rand and Dawn Nathan Jones, former CEO of Euro Car – leader of one of South Africa's most successful car rental companies, for 25% each equity stake in their business.
Jason shared his views on what it is like being an entrepreneur in South Africa.
Think of you the entrepreneur as a Shark and South Africa as the ocean you would like to start your business. At first when you begin to swim the water will seem murky and unclear and you won't know which direction to swim. You can either follow all the other sharks or you can find your own way through the water. If you decide to swim by yourself, it will be an amazing, unique and rewarding adventure; you want to find the best route to swim through all the coral, reefs, shallow water and deep water and try to avoid the other predators lurking around. A shark wants to find an exquisite piece of crystal blue clear ocean where they know where all the rocks, reefs and coral structures are and find out how to best maneuver around them to discover the fish they can find to feed on the most. The key is identifying which part you want to make your own and making sure you make it better than anyone else's.
There are plenty of beautiful tropical fish to feed on, but you need to choose which fish will feed you the best and which fish will be able to keep you nourished now and into the future, to ensure you can keep feeding on them and that they will be able to sustain your appetite – if not you will have to look and swim through more murky water and find a new piece of ocean to call your own and find new fish.
There are a lot of other predators in the water who are also hungry, so you need to act fast, be more alert, adapt to their behavior and make sure you target your own fish and catch them better than the others can.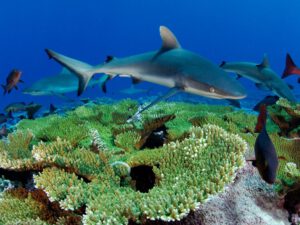 Learn about you all the tropical fish in your part of the ocean – float above them quietly and watch their behaviors – what they like to eat, where they swim, who they swim with and which reefs they like to swim around, the other predators might appear to be bigger and stronger with more teeth in their jaws, but you can be the smarter shark and outthink all the others – you will discover all the resources you need are all around you if you keep looking. The ocean can turn rough and storms can easily throw you off course, be sure to adapt to the changing weather patterns.
There are always perfect pieces of the ocean to discover, with plenty of fish to feed on – find your crystal blue area and create your own ocean.
To see Jason and Chelsea's reaction to The Shark Tank experience, click here
For another angle, click here
You can contact Jason at [email protected]
Or telephone 0716764570