There are many life coaching courses to choose from out there, so which one do you choose and why?
Before even coming close to answering that, my question would be – for what purpose do you want to be a life coach? In South Africa, for instance, the term life coach is so well used that the value has diminished to the point where the term is almost ridiculed. So if you want to become a licensed life coach to earn money, you will be joining the thousands of others life coaches all squashed into a every decreasing pool with draining water that has little to no value either.

If you have any chance making it as a life coach, you will need to specialise at the very least. Therefore if you become a life coach to animals, you probably will have a unique marketplace that not many others are advertising in! Call yourself "Woofcoaches" or "Miaowtherapy" and you are making some money. Yet if you are just to to become a general life coach, you will most probably fade away into the distant shores of all the other grains of sand making a beach.
Of course the life coaching courses training providers will want to assure you that you will find work. If you some websites, they will promise you this:
unrivalled personal development and an amazing business opportunity …
And "Her life is about to change" "A Great new career awaits" plus "Her success is assured". Really? A company that can assure success? How would they do that for each person? And what if the person is a stupid coach? They assure a stupid coach success too? Of course not – and life coach courses or training do not equal self-development as there are not many segments that actually deal with working with significant emotional events (see's) through the ability of using the subconscious mind.
Therefore think very carefully about what you want to achieve through looking at your life coaching courses and then plan for that target audience and skill specifically.
In our NLP training, we deliver life coaching course curriculum as well as your unrivalled ability to work on deep seated issues, including phobia, trauma, panic attacks and many physical ailments that people come to us with. As a simple practitioner I dealt with asthma, hay fever, chronic fatigue syndrome (ME) and many other issues that normally trained medical personnel would only be challenged with.
Now I use my NLP skills with blue chip organisations and coach senior staff to CEO level all over the world. I did start with a niche and that was panic attacks and phobias. I got known for doing excellent work with those distinctions and flourished from that time.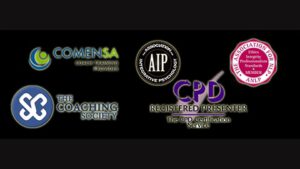 There are no recognised institutions so all coaching (and NLP) organisations are self-regulated. You may be impressed by all the logos (and i have plenty too), yet remember those organisations are not recognised by anyone but themselves. At the end of the day you still have to ask yourself "what do i want to achieve through this training, and who is my target audience and how can I get myself recognised above all the others out there?"
NLP training is unique as it works inside the 'control panel' of the subconscious mind so that's what you should be being trained in. saying that, you still have to find a reputable company who will give you the self-development alongside a good NLP training course curriculum. It's easier to train in life coaching courses and you can easily 'hide' there to get your certificate. But if you want real results, my experience is you have to take the road less travelled first.
Have a look at the curriculum of the life coaching courses that are on show and see what you get compared to what you receive from a reputable NLP course:
Transformational Life Coaching Courses
NLP World NLP Practitioner Curriculum