Move, fall or crawl just keep on going.
Over the years I have been confronted with the fact that I'm not perfect. I know this may sound rather obvious, but to me it was something that I believe I needed to strive for. I needed to strive for perfection so I would be accepted by those around me and should I experience rejection it was because I was not good-enough; or so my story went. Some people reading this may think that it is an admirable aspiration, however, I can assure you that it has caused and facilitated days, months and years of discomfort, regret and shame.
I would continually focus on that which I did not do right. I would highlight the small inadequacies and mistakes I made and then ruminate over them to make sure that I would not do it again. To make sure that I knew exactly what went wrong and what foiled my attempts. Ironically this kind of thinking only caused me to focus on what I did not want, with the added benefit of endless shame and guilt.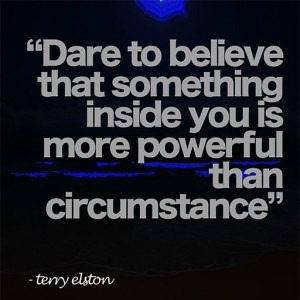 The fact is that when you compare yourself to something or an idea that is perfect you will always be lacking. Added to this, these ideals of perfection come with a rather strict dogma and one thing we know about dogma, it seldom if ever seeks to chance or even bend a little. Again, highlighting any and all inadequacies. Growing up in a community which took great pride and derived meaning from its strict adherence to dogma, further structured my beliefs. Because I desired to be accepted and feel part of my community, I followed suite. Only later in life did I began to understand that my guilt and shame only served to fostering additional guilt, shame and self-deprecation.
As I started to engage with daily meditative practices healthy living and The NOW State I began to understand that making mistakes is the key to growth and development. In fact, I have come to learn and believe that if I am not making mistakes I am not learning at the fastest rate I can. The fact of the matter is that there is no failure only feedback! As Alan Watts consistently reminds me: there are no mistakes, every path is the right path.
Think about it – when an infant falls whilst attempting to walk do you berate, shame or stop them from trying again and again. Or do we encourage them to keep going, to keep trying over and over. In fact, we celebrate every small gain as if it were a massive achievement, because if you take some time to think about it, it really is. Imagine the joy you would experience if after months of trying you began to levitate only a fraction of a centimetre off the ground?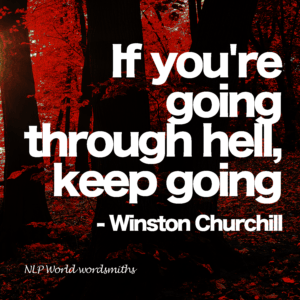 By pushing the limits with ever step we begin to find our ability to walk*. Soon the child begins to trust the environment and themselves as we encourage them to keep the rhythm of trying. We tell them to keep going even if they take a wrong step as long as they keep trying. Now you may start to think that this is common knowledge and obviously all people agree. This may be so; however, do we apply the same thinking to our own lives? If not, when did we forget to have this kind of compassion and encouragement for ourselves and our efforts? What is it that has us so easily focus on our fears, short comings and failures?
All to often we have been taught that we must think about what we did wrong and make sure that we don't do it again. All seemingly sound advice, however, I would suggest thinking about how we can be better. Then take action, set our intention and commit to daily planning. The only thing we must focus on being and striving to be better. As the old adage goes: where concentration goes energy flows, so if you are continually focusing on regret, shame and feelings of worthlessness you will conjure up, yes you guessed it, feelings shame and regret.
Research has highlighted that every time we decided to focus on new ways of thinking and behavior we solidify these new patterns of thinking. Basically, every time we decided to override old patterns of thinking we create new patterns because neurons that fire together wire together.
When we change the way, we look at things the things we look at change
~Wayne Dyer~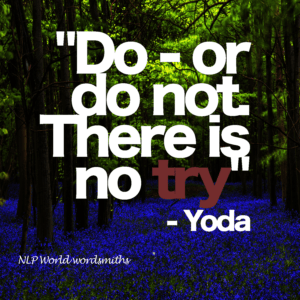 In closing, make a commitment to focus on what you want and congratulate any progress. As Plato reminds us, progress no matter how small is still progress. Remember that having freedom by its very nature means that we have the freedom to make mistakes – in fact it gives us the right to be fools and just play. As Alan Watts reminds us, the fool that persists in his folly is the one that becomes wise. Well done is what moves us forward not well said, because taking action over and over is the key to developing mastery.
I value the knowledge that I don't have to be perfect sometimes, I just have to get the job done…
By Wesley Kew, Clinical Psychologist and Master Practitioner of NLP