Here are some testimonials for our NLP Training Courses
We can talk about our own courses, yet I think it is much more believable coming from other people's mouths or writing. The testimonials you will see, hear below have been taken from a number of NLP trainings between 2012 to 2016. Here are a few:
"The course took place in a ​gorgeous, tranquil setting and the​ food supplied was delicious! The​ content and presentation of the philosophy, foundation, principles and techniques of NLP were ​expertly delivered in a fascinating way. Personally I benefitted immensely, replacing many limiting beliefs, perspectives and debilitating emotions. Terry's generous compassion, perception, commitment to truth, humour and expert language skills make him a first-class trainer. A​s a coach​, writer ​and mother​ this​ experience​ is, undoubtedly, enhancing my effectiveness".
Val Shayne CEO of The Lighthouse Project, Cape Town

"NLP has just given me so much confidence and disposed of many of my limiting beliefs, I feel like I am burning up with energizing life force. Thank you for your passion in sharing this knowledge. I feel privileged to have shared this part of my personal development with you and the amazing team that was present". Candice-Lee Sittig– Cape Town

"I am aware of endless possibilities……I know there has been lasting change….like my neurology has been rewired….I can feel it and see it!! I feel calmer, like there is more space, I am more present and aware on a very consistent basis,  I am actually having more fun when I engage in the relationships that I was previously struggling with, I really am more resourceful and come up solutions for challenging situations with much less emotion and more confidence.  The best part is I just keep discovering new stuff!" Cathy Carstens – Cape Town

"Wow! What an absolutely fantastic and life changing experience.  Your NLP training far exceeded my expectations. The course deepened my understanding of coaching and how to work with clients in a most profound way. Not only did I learn practical tools for my business coaching practice, but I have also learned how to transform my own life."
Alida Niehaus – Business Coach, Cape Town

"As a life coach, I wanted to be educated in areas where I needed more or different knowledge and insight. On a personal level I wanted powerful shifts that would support me to be an excellent coach with a more comprehensive take on the intricate yet obvious nuances of life itself. I got all this and so much more. It is clear that Terry is a master in the field of NLP and its related areas. In his conversational manner, he expertly executed the content and I was completely captured for seven days!"
Helen van der Merwe Life Coach, Cape Town
Recently, Wesley Kew coached the under 17's SA Water Polo team to victory in the European Championships. He used one presupposition of NLP to do this – "There is no such thing as failure, only feedback".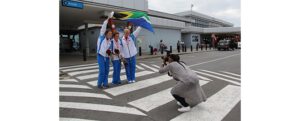 Wesley only achieved his NLP certificate last November 2015.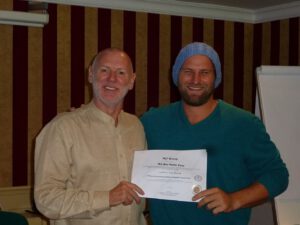 Read the whole article here:
You can view more testimonials from the main webpage by clicking here.